Athletic Club
The KMC athletic center is the perfect place to get in shape in our work out facility, Warm up in the sauna, soak your worries away in our spacious hot tub, play basketball, lap swim or play in our pool! Memberships are available monthly. $75.00 single, $100.00 couple or $125.00 family (tax not included). Give us a call at 509-763-4025 for a tour or drop us an email to info@kahlermountainclub.com.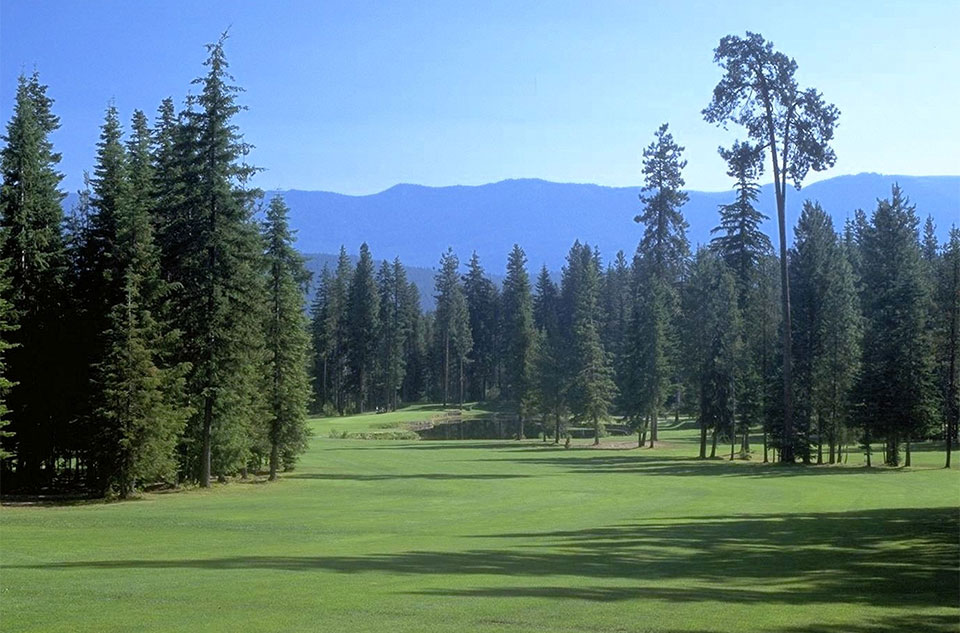 The practice hole is open for homeowners use. Practice is not allowed on the course at any time. You must be signed into the proshop to be using the course & before your round of golf. Range balls & Buckets are the sole property of the golf course business & are quite costly. You may not take them from the driving range or you will risk loss of driving range priviledges. Range balls must be purchased for use from the pro shop. As always, please respect the golf course, the game of golf & our beautiful community!
We are looking forward to serving you & another successful year!
HAPPY HOLIDAYS!!! Winter is officially here, now we just need more SNOW.
Please share this with all your family members, guests, and renters if you rent your home.
Attached are 2 maps of Winter trails here at Kahler. They are the same Winter map, one is in black and white, the other is in color.
Please, to protect the golf course, do not walk, ski or sled across areas that have been roped off, such as the Greens.
The State Park can only groom the cross-country trails once there is adequate snow coverage to protect the golf course. Typically, this means 18 inches of compressed snow. Our General Manager, Dave Millard, is the one who makes that decision with the State Park. It is also our CAST staff that plows the Sno-park lot here at Kahler. Our staff is here Monday through Friday. If they must come in on weekends to plow, they are paid overtime. Your recreation portion of your homeowners dues helps pay for the State Park grooming.
The State Park will be grooming all of our Kahler trails every Friday, Saturday, Sunday and Holiday Mondays. Other Mondays and Thursdays, to keep costs down, they will do limited grooming. They DO NOT groom on Tuesday and Wednesdays. To keep the groomed trails in good condition for skiers all week long, we need residents, guests, and renters to stay off the groomed trails.
This year we are introducing a few wider, Shared-Use Paths.
The objective is to better facilitate movement of residents and guests to attractions within Kahler Glen. Primarily families with small children, pulling sleds and those who would like to snowshoe side-by-side and walk their dogs on a leash as required by our rules. Please use these shared-use paths, not the groomed cross-country ski trails.
These shared-use paths will be created by volunteer community member, Ralph Leslie, using his snowmobile and a drag. He will try to do this on weekdays but will depend on when the snow falls.
At times, the shared-use paths and the single-track snowshoe trails will overlap. That is, they will be one and the same trail.
PLEASE do not walk, pull sleds or snowshoe on any part of the cross-country trails. This includes the grooved tracks for classic skiers and the middle section used by skate skiers. Sinking into the trail with boots (post holing), crossing with sleds and snowshoes can create divots and icy areas that can cause dangerous conditions for skiers, especially on downhill runs. If you must cross, please use a designated crossing path. Volunteers are working on getting the trail markers up. We need more snow so they will stay upright.
Volunteers will continue to maintain the single-track snowshoe trails within Kahler Glen and through the forest to connect with the State Park and Nason Ridge snowshoe trails.
Due to Covid-19 there will be no ice skating this season.
Please never go out on any of our ponds, be sure to supervise children and your renters.
Golf course news for 2019: Save the date June 2nd noon-2:00. We are very excited to be having a "trunk show" on June 2nd in the Wildflour restaurant. Come in to visit, have a snack & beverage while checking out our new ladies line of clothing, featuring "Tail Activewear" & "Swing Control" My personal experience - I absolutely love Swing Control! It holds in your tummy with comfort, washes beautifully & perfect for a day on the course, yoga, shopping and everything else, looking great all day long! Feel free to try apparel on & show the other ladies how the fit & feel is. enter the drawing for a free pair (must be present to win) Orders are welcome & will arrive 2 weeks after order. Not able to make it? The pro shop has some in stock to try on or purchase any time. You must R.S.V.P. to attend this event as space will be limited. Tickets will be $10.00 (in advance) to cover Hors d' oeurves for our private party. The restaurant will be closed to the public during this event. This will be a very fun event, call to reserve your spot today 509-763-4025
The snow is melting... again. The golf course is looking better each day! We now have an onsite restaurant that I am really excvited about. I will be adding pictures & more on our Facebook page as well as in our Restaurant tab on the website. I am looking forward to a great year!
A Merry Christmas from your friends at Kahler Glen Golf & Ski Resort. Like last year, we are again offering a pre season special. These special prices are good until the last day of 2017 so treat yourself to the gift of golf and be ready for the new season here at Kahler Glen. Call today, we can take care of everything over the phone! 509-763-4025 We look forward to seeing you in 2018!
Stocking Stuffers, 1 round of golf with cart, any day! $35.00
Season passes:
Single Mon – Thurs Regularly $450.00 Now $382.5 Save $67.50!
Single Mon – Thurs with cart Regularly $800.00 Now $680.00 Save $120.00
Single 7 day Regularly $780.00 Now $663.00 Save $117.00
Single 7 day with cart Regularly $1250.00 Now $1062.00 Save $187.50
Family Mon – Thurs Regularly $895.00 Now $760.00 Save $134.25
Family Mon – Thurs with cart Regularly 1470.00 Now $1249.50 Save $220.50
Family 7 day Regularly $1250.00 Now $1062.50 Save $187.50
Family 7 day with cart Regularly $1900.00 Now $1650.00 Save $285.00
Sales tax is not included. No other discounts available. Offer ends Dec 31st 2017
Visit our website for news, weather reports, information & specials @ www.kahlerglen.com
November 21st, 2017 Heavy rain is in the forecast for the next few days. I thought we were supposed to have snow on Thanksgiving! The Kahler Glen family wishes you all heartfelt happiness on this Thanksgiving.
November 15, 2017 Rain is in the forecast, all of the snow that we previously had gotten is now gone. We are still looking for someone to take over the restaurant. If you know of anyone that may be interested, please encourage them to contact the KGCA board or call the pro shop at 509-763-4025 and I can stear you in the reght direction. I hope everyone has a very nice Thanksgiving with family & friends. Check back for some "Black Friday" deals!
The 2017 golf season has come to a close, we thank all of you who played at Kahler Glen & hope to see you again next year! We will be once again having our "Stocking Stuffer" sale in December. Please check back! I will be updating this information page weekly, so check back for news, tips, tricks & of course snow fall, grooming, ice skating & anything else that seems relative. If you have something that you would like me to add, e-mail it to me karen@kahlerglen.com so I can get it on here. I woulk love to post your Christmas decorating photos, or goings on. Stop by the pro shop & say hi!
October, 2017
We had a great year and have made many friends on the golf course & lodging. Our end of season Ball Buster Tournament was a lot of fun. We were able to raise almost $4000.00 to donate to Upper Valley Mend & the Plain Food Bank. What an amazing gift back to our beautiful community! This year, Randy, Brenda, Kyle & Andrew Pelton came in 1st place.Eric Worthen, Pete Fox, Jim Fox & Wess Worthen came in 2nd place, Des Bauder, Karen Bauder, Matt Sullivan & Keenan came in 3rd! A great time was had my all! Our hole sponsor's deserve special recognition as well. Thank you to:
Neil & MaryJean Taylor,
Kahler Glen Mens club
Our own Kahler Glen Grounds crew
Plain Grocery
Dan's food Market
Kahler Glen Ladies Club
Rex & Sandy Lund
Forest View Condo Assoc.
Duane & Chris Taylor
Squirrel Tree Restaurant
Kevin & Beth Ostic
Bud & Mia Wallgren
Terry Gates, Rita Gates, Ed thurman & Marilyn Thurman
John & Deanna Killian
Steve "Mac Meda" Maitland
Sally Kane
Munchen Haus
Icicle Brewery
The Twilighters June 1st 2016
We got the Twilight golf season off to a great start yesterday afternoon
with 16 of us playing a Net Chapman Best Ball. The weather was fine and
the mosquitoes thought so too!

Here are the results:
1st Place: Dan Forbes, Rich Sample, Julie Burrage and Kaye Crandall (27)
2nd Place: Jim Burrage, Bill Billesbach, Carol Pierce and Sue Hooson (31)
3rd Place: Lisa Hanson, Carol Billesbach, Mary Long and Gloria Fisk (32)
Men's KP Hole 5: Rich S
Women's KP Hole 5 (name drawn, no one on green): Carol B

After golf we gathered at the restaurant for drinks and Gary and crew
provided complimentary pizzas which were excellent! He was trying out a
number of new recipes and I don't think I can choose a favorite...they
were all very tasty!


Wednesday June 29 is the next time Kaye and I are available to organize
a a Twilight and will be happy to do that, but if any of you want one
before then and want to do the organizing for it, please feel free! We
can help you with sending out the e-mail to the list, etc.

Thanks to all that participated...it was fun!

Carol and Kaye
August 5th Twilighters
Hello there Twilighters,

Last evening was quite cool and windy...perfect for the "hot"
competition of the 16 Twilight golfers, and perfect for the yummy chili,
garlic bread, salad and rice dinner (not to mention the chocolate
cookies!) at the Honeycomb Lodge. We welcomed John Ostrem to the group
for his first twilight. He is visiting the Burrages and helping with
construction of a new deck at their home up on the back nine. We also
welcomed back for their second event, the Roberts (Jim and Diane) and
Gordy Strand (Ann's husband).

We played a speed scramble with a max of 3 drives and 3 second shots
from each player and the top three teams ended up tied and the fourth
team only 2 shots back.
Here are the results:

1st Place: Ann Reynolds, Lisa Hanson, John Ostrem, Kaye Crandall (39,
won with a 5 on hole 9)
2nd Place: Jim Roberts, Sue Hooson, Rich Sample, Carol Pierce (39, 6 on
hole 9, beat 3rd place team with a 5 on hole 4)
3rd Place: Dave Reynolds, Ann Strand, Bob Hooson, Diane Roberts (39, 6
on hole 4)

2nd Shot KP on Hole 3: Men-Dave Reynolds, Women-Lou Greenlee
KP on hole 5: Men-Gordy Strand, Women-(name drawn)-Lisa Hanson

Our next event is August 19. You will receive an e-mail about a week in
advance to remind you to sign up.

See you out there!
July 1st twilighters
It was a warm evening. 16 intrepid Twilighters set out for 9 holes of sweaty fun this evening, followed by a wonderful chicken dinner, with sides of pasta salad, green salad and bread. Yum!!

We welcomed Jim Burrage (condo owner at KG with wife Julie and soon to be owners of a home next door to the Reynolds) as a new player.

Here are the results of our speed scramble:

1st Place team: Rich Sample, Dan Forbes, Linda Bockelmann and Kaye Crandall 37
2nd Place team: Bill Billesbach, Dan Bockelmann, Sue Sample and Linda Cook 38
3rd Place team: Thom Cook, Dave Reynolds, Carol Pierce and Ann Reynolds 42 (won in scorecard playoff that went back from hole 9 all the way to 6)
4th Place team: Jim Burrage, Mary Long, Carol Billesbach and Ann Strand 42

KP Hole 2 (no one landed on green, both winners by name draw): Carol P and Dan B
KP Hole 3: Carol Billesbach 32 ft. 4 in., Dan Forbes 17 ft. 1 in.

The next Twilight is July 15. Following that is August 5, August 19, September 2 and September 23.

We'll send out a reminder and signup request about a week ahead of the next Twilight.

Thanks to all involved tonight...it was fun!
Twilighters June 10th
Twilight does Team Chapman

We had 16 players last evening, 5 men and 11 women, and played a Chapman
format with a twist. The two 2-person teams in each foursome combined
their net scores to determine the winners and here's what happened:

1st Place: Linda Bockelmann & Carol Pierce (34), Thom Cook & Hal Olsson
(34) Team score 68
2nd Place: Bob Hooson & Ken Brown (38), Ulla Olsson & Sue Sample
(36) Team score 74
3rd Place: Norm Watts & Sue Hooson (39), Janelle Brown & Pat Watts
(36) Team score 75

Were it not for an unfortunate 2 stroke penalty for hitting the wrong
ball (actually right ball but out of turn), the team of Linda Cook &
Kaye Crandall (39) and Lisa Hanson & Carol Billesbach (37) Team score
76 would have taken 2nd place.

Long Drive: Linda B and Norm W
KP on Hole 2: Both by name draw, Ken Brown and Lisa Hanson

We had burgers and salad at the Honeycomb Lodge afterwards.
June 4th Men's league results
Closest to: Dave Bissonnette on hole #5 & Rob Casad on hole # 15. Team scramble event winners were Joe Turner, Randy Pelton, Cleve Borth & Willie Moore. A fun day was had by all!
May 28th Mens club results
They played a 123, using 1 net on the first hole, 2 net on the second hole & 3 net on the 3rd hole. Repeating on all 18 holes. Bob Hoosen, Terry Gates, Rich Sample & John Van Eyke were the winners with a 119. The second place team had a 123. They had 2 closest to's on the second shot from Joe Turner on hole # 7 & Steve Olson on hole 10. Bob Hoosen & Rich Sample also got a duece. Sounds like a great day was had by all! They will be playing a scramble on June 4th.
The course is in the best shape ever. Although snowfall was low, it did a big favor to our fairways & greens. Mosquito spraying is underway with an all natural early morning spray daily. The driving range suffered from ice buildup this past winter. A few nets had to be replaced but is now open. Stop by the proshop to get a bucket. See you on the course!
New Website Launch!
April 20, 2015
We are excited to announce the launch of our brand new website for the 2015 season! Designed for both members and future guests, the website features online tee time reservations, online booking for lodging, and information pages for visitors to the area. This is just the first of many new 'faces' of the Glen we look forward to rolling out over the coming year.
Men's Club
Our Men's Club plays every Thursday morning. Tee off is at 9AM
Ladies Club
Our ladies club plays every Tuesday morning at 8:30. It's a great group of local ladies with a passion for the game and sportsmanship! If you're interested in participating or would like more information, send e-mail to kahlerglenladies@gmail.com for sign ups.